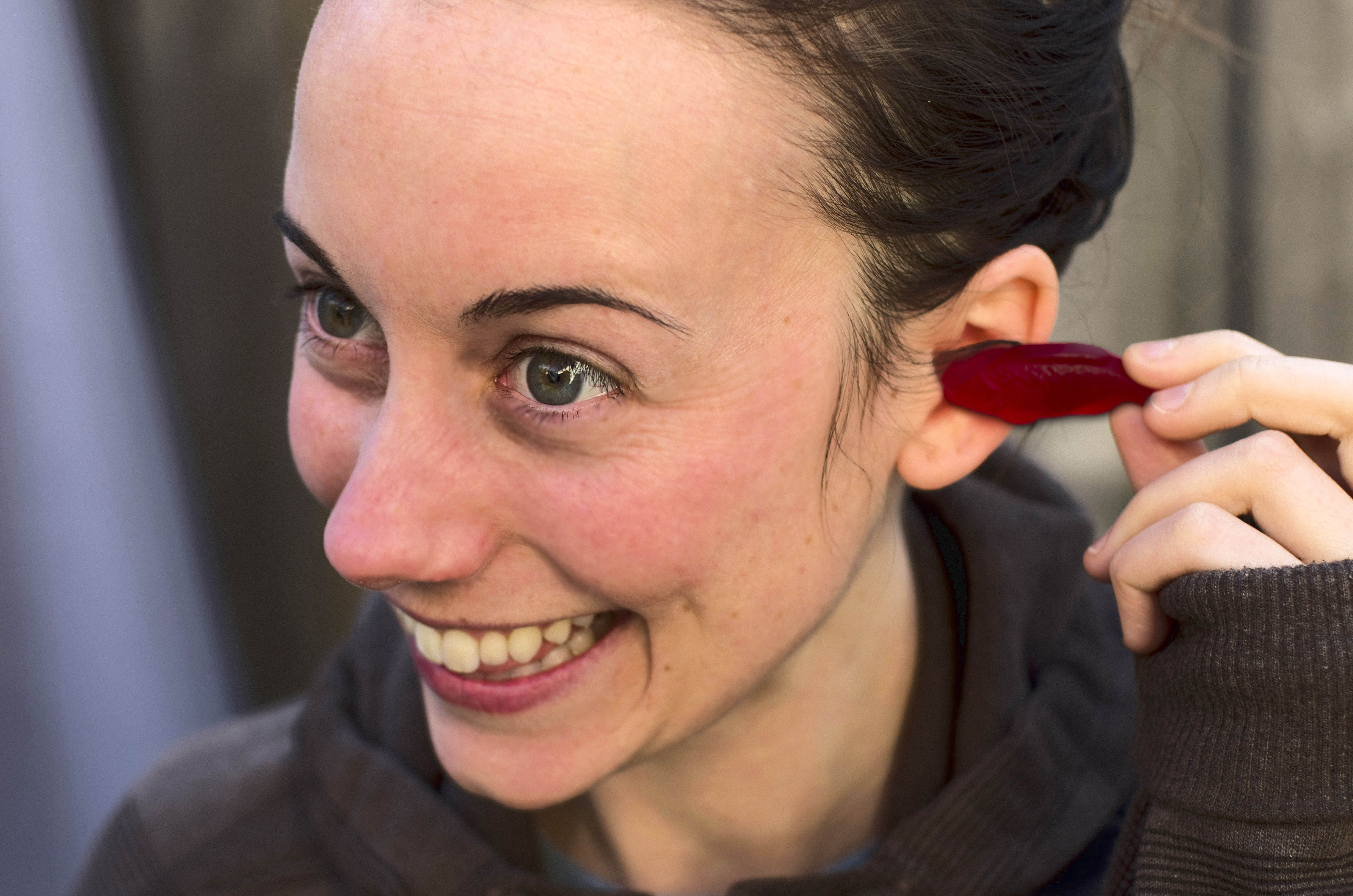 "I'm just gonna lie here and fish in my mind"…

Sounds like it could be a lyric to a song, doesn't it?
The jelly fish whispered words of wisdom when I put him in my ear.
He said, "You've learned alot about the sea, my Dear, now it's time to use your fins".
Last week I didn't want to blog … at all. When I don't want to do something I really enjoy, it usually means one or two things:
a) I'm burnt out or
b) The purpose of the thing is changing
I am relieved to say that this time it is the latter.
I am so inspired to create right now (which is what being an artist is all about), but my blog is very 'Left Brained'. It feels like an assignment instead of a mode of expression.
Now that I am 3 articles into my monthly column on Women's Radio, I feel the need to divide my brain a little more for these projects. The articles on WomensRadio are the resource-based accounts of my adventure that I hope other independent musicians will find useful. It is time, however, for this blog to become a more personal and creative representation of who I am as an artist and a person; A brief, weekly insight into my oddball mind that my followers who aren't musicians can relate to along with my fellow musicians (because we're all a little weird in our own way, aren't we?).
One week it may be a poem based around an image of me doing something silly. Another week it may be straight up philosophy and reflection. Perhaps sometimes it will be a piece of art I have created or a song I have recorded… it could be anything. It will be whatever I'm inspired by, not just thinking about.
* "I can't even think about wading right now. I'm just gonna lie here and fish in my mind." is a phrase that caught my eye when I googled "the fish in my ear said". It's on page 77 of this edition of Field and Stream and was said by angler, Colby Lysne.
Meghan Morrison